CONNECTICUT WINDOW FILM & TINTING
Connecticut Window Film and Tinting is Connecticut's exclusive film dealer for Autobahn and Huper Optik. We specialize in architectural film, security film, and automotive appearance services. 
Connecticut Window Film and Tinting is Connecticut's premier window tint and automotive appearance shop. We have been in the automotive appearance and window film industry for over 30 years. In that time, numerous manufacturers and clients have recognized us for our quality work and customer service. Therefore, our level of expertise is unmatched. 
SERVICES WE OFFER:
We are the exclusive Autobahn Hüper Optik® dealer for Connecticut, and we also service the entire country. Similarly, Huper Optik® recognized our shop for multiple awards of excellence over the years. For example, Hüper Optik® elected us as a CORE member (Circle of Regional Excellence). This award has involved us in product development and manufacturing input. 
We are also nationally recognized security film experts. In the same vein, we appeared on a CNN Anderson Cooper Special in our efforts to make schools safer in our country. After the Sandy Hook Elementary shooting, we installed security film to the windows and doors to make the school more secure. We have tried to influence school safety and security across the country. Every school should be safe and secure.
We pride ourselves on achieving the best level of customer service. Therefore, we use industry-leading products and top installation techniques. Our high-quality films are not only used in many different industries but also provide overlapping solutions for our consumers' needs. For example, blocking sun glare also includes temperature control. Similarly, our films offer benefits such as decreasing UV, increasing energy efficiency, and providing a more secure environment.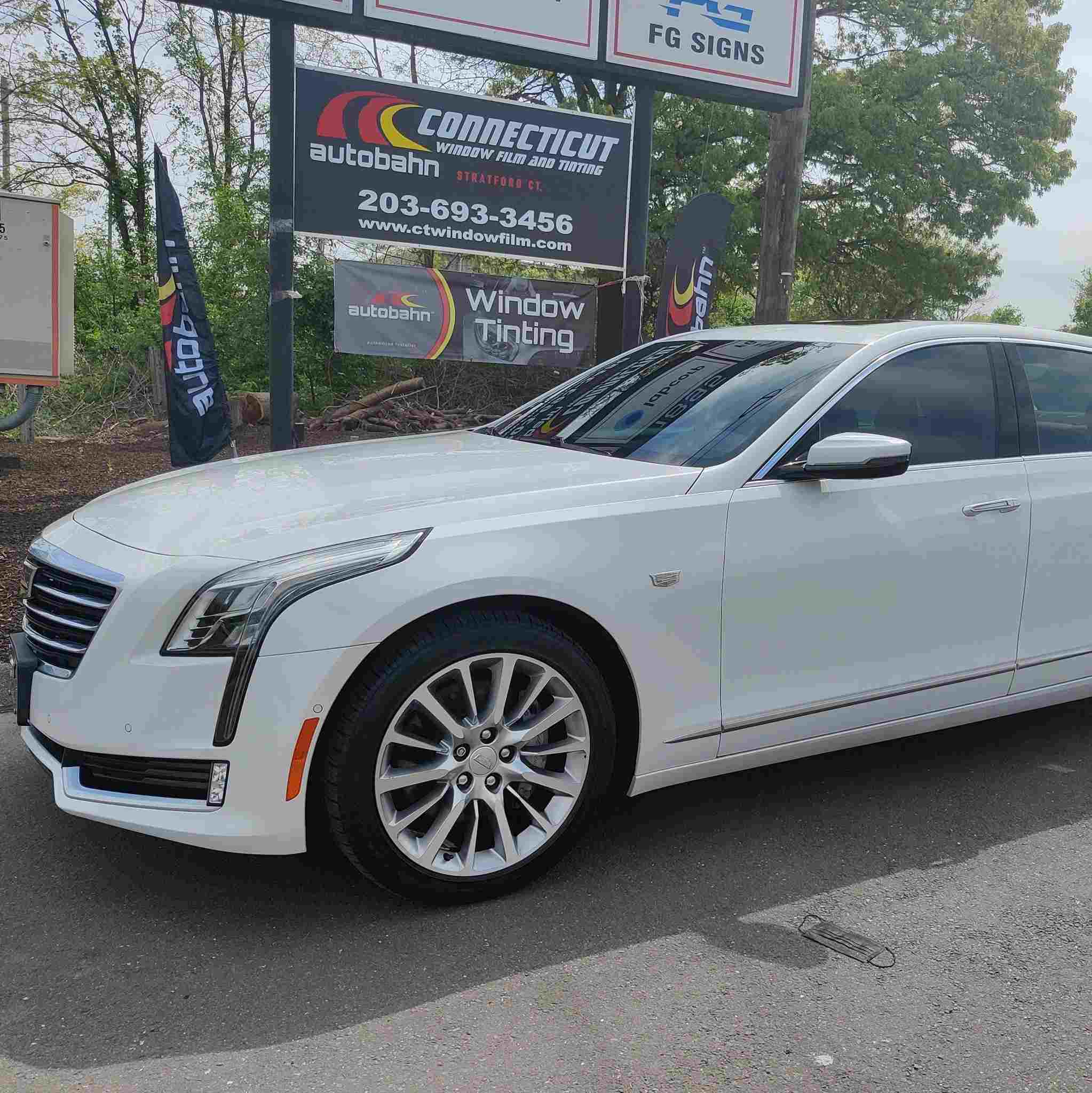 Business's SQFT Installed
Listen to our customers..
Michael F.
Even if you know nothing about window tints, Andrew will help pick the right one for you. They have many options to choose from, and it didn't take long at all to have all my windows tinted (sides and back). This place was a little ride away from home, but it was well worth it knowing the quality I was going to get as a result!

Hector S.

I just recently did my tints on my 18 Silverado. This is the third vehicle I've had tinted with Andrew, and every time I've been absolutely pleased with the amazing job he does. He's my go-to for tints. I wouldn't go anywhere else. Thank you, Andrew, for an amazing job.
Marcelo A.

CT Window Film and Tinting does fantastic work, has professional staff, and is always willing to go the extra mile for the customer. I can't even begin to explain how well the material they install lasts and how professional their work is every single time.